Details of Open Shows to be advised at a future date.
---
Pictured below:
B.I.S. T. Barry 'Irishblue Ferry Man' (Kerry Blue)
R.B.I.S. N. M. & P. Burke 'Jackralee My Way At Sandwood (Golden Retriever)
Judge: Mrs. Anita Foley-Duggan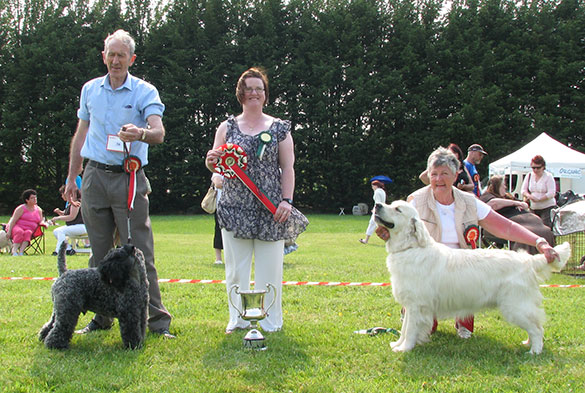 ---

MAY 2011 OPEN SHOW Gallery
Click here to view images of May Open Show 2011.