Welcome to the Limerick & District Canine Club web site. We invite you to browse through our site to learn about our history, our past shows and if you have any comments or queries, you can contact us and we will be more than happy to provide you with any further information.


---
85th ALL BREED CHAMPIONSHIP SHOW 2014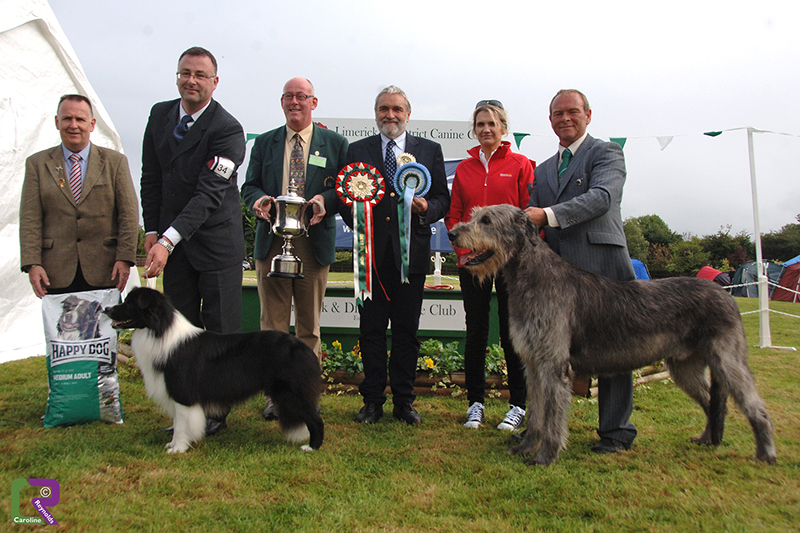 Pictured above: L to R: Jackie Stubbs, Happy Dog (Main Sponsor), Mr. D & Mrs. M & Mrs. J K Connolly & Gregory, TONKORY GOLD DIGGER AT HUNTLY, Collie Border, Best in Show, Anthony Kelly, Chairperson, Limerick & District C.C., Michael Forte, Best in Show Judge, William and Joanne Mullen, CH BROUGHADOWEY TIR EOGHAIN JUN CH, CW12, CW14, Irish Wolfhound, Reserve Best in Show.


---

MEMBERSHIP FORM
A Limerick & District Canine Club Membership Form is available to download directly from our website.



Click here to download


Completed forms should be returned to:
Mr. Brian Grace, Gourdeen House, Rathnaleen, Nenagh, Co. Tipperary.